Tara Smith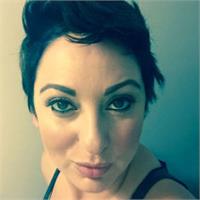 My yoga journey began Almost 15 years ago when I discovered Hot Yoga living in San Francisco California. Yoga became a daily practice in my life, bringing me constant and continuous peace of mind. I went in for the physical but came out with a sense of pride and passion for myself realizing quickly that it's never about how you look in that room but how you feel. Wanting others to approach yoga in the same way it lead me to my first teacher training in late 2013. I obtained my RYT 200hr certification and continue to educate myself with trainings and workshops as well as I have a dedicated personal practice. I have taught over 2000 studio classes priding myself on personal attention with verbal and physical alignment details, injury modification and positive encouragement always. I am grateful to be apart of something that is so transformative for people. Everyone comes in the room for different reasons. I look forward to teaching you and being apart of your yoga journey in our wonderful community.
Tara Smith instructs the following:
Exalted Warrior. Set sequence. Offered in the hot yoga room. With a series of specific yoga postures performed in systematic order, Exalted Warrior blends the detoxifying and meditative qualities of hot yoga with the intensity of power yoga. This harmonious practice strengthens the mind and body and when performed consistently deepens ones yoga practice. Exalted Warrior works to detox your body, strengthen your muscles and increase flexibility and balance.




Warrior Flow 1 - Good choice for beginners. Offered in the hot yoga room and the non-heated yoga room. Warrior Flow 1 is a slower-paced vinyasa flow class geared towards those new to yoga or prefer a slightly gentler class. Unroll your yoga mat for an invigorating full-body flow where you'll explore the yoga postures and fundamental principles of Vinyasa yoga. You'll flow continuously through strong sequences of traditional Sun Salutations and standing postures, linking breath with movement and building confidence and strength as you push the edge of your balance and flexibility.




Offered in the non-heated yoga room. Aimed with knowledge of the medical conditions of the class participants and the ability to modify poses to accommodate each participant's health circumstances, our well-informed Yoga instructors guide the yogis through gentle movement and stretching. Teaching them to breathe and move on their mat will help them breathe and move off the mat. Yoga has many health benefits such as reducing swelling in joints while increasing joint mobility and improving balance and strength.