Anissa Davis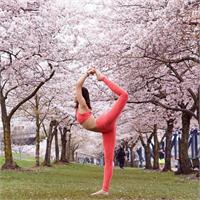 Throughout my life, I have always been very active. I was a dancer for almost 15 years but had to close that chapter due to an unfortunate ATV accident. After overcoming the traumatic ATV accident, I was determined, to not only continue having an active, adventurous, and full life but to also find happiness in my own skin again. The scars remind me every day that life is a blessing and life can change instantly. Through my struggles and journey during recovery, I thankfully found yoga after so many years. It lifted an immense weight off my shoulders and guided me through positive experiences that have fueled my love and appreciation for the practice. I was inspired by my mentors, peers, and personal growth to become a certified yoga instructor. Motivated to give this same inspiration to others and help people to find their center and inner happiness. Through patience, intention, and consistency, I hope to help guide you through your mental, physical, and spiritual journey.
Anissa Davis instructs the following:
Warrior Flow 2. Offered in the hot yoga room and the non-heated yoga room. Looking for the yoga class to get energized while helping you build strength and flexibility? This upbeat, creative yoga practice, seamlessly linking breath and movement, will keep you present as you learn to move gracefully in and out of poses. Utilizing Sun Salutations, strength building and connected movements, Warrior Flow 2 will build endurance and help you stay present and centered. Great for the more experienced yogi.